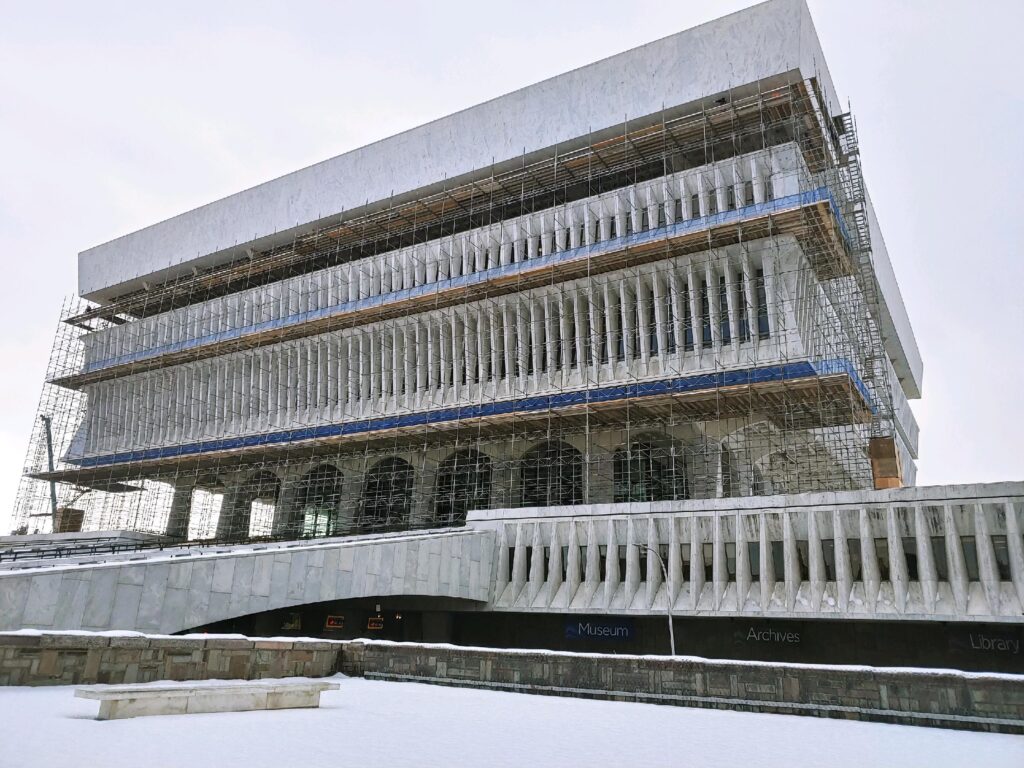 After a large section of the marble paneling fell off the structure, Safespan was called in to provide a scaffolding system robust and large enough to assist the crews to inspect and correct the situation.

Our scaffold system was built to gain access to the underside of three exterior levels of the structure to remove large panels that imposed a great danger to the safety of the public and live traffic below.

The scaffold was built on a mezzanine level that restricted the loads that could be imposed on the structure. Extensive cribbing was used to distribute the load on the 95′ tall X 340′ long scaffold.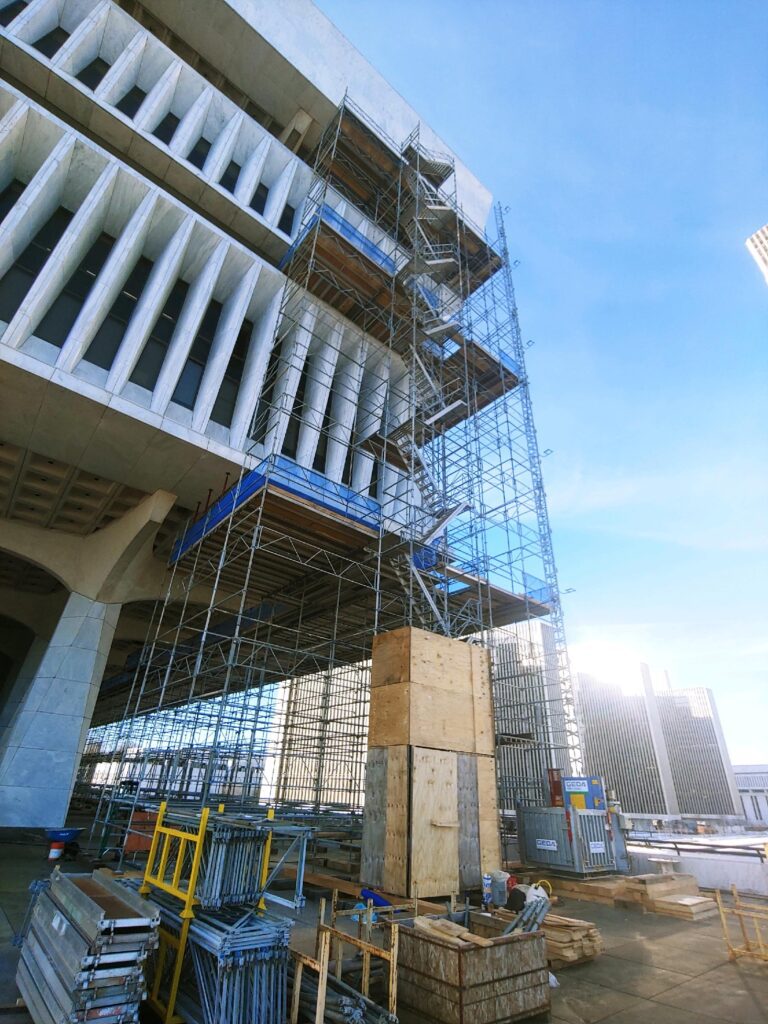 Our system can be built or modified to meet the specific needs of just about any project. When standard ties could not be fastened to the building's marble façade, our crews installed compression ties on the balcony that were strong enough to support both the scaffold and our GEDA TP1100, a Transport Platform that carried personnel and materials to the working deck levels.