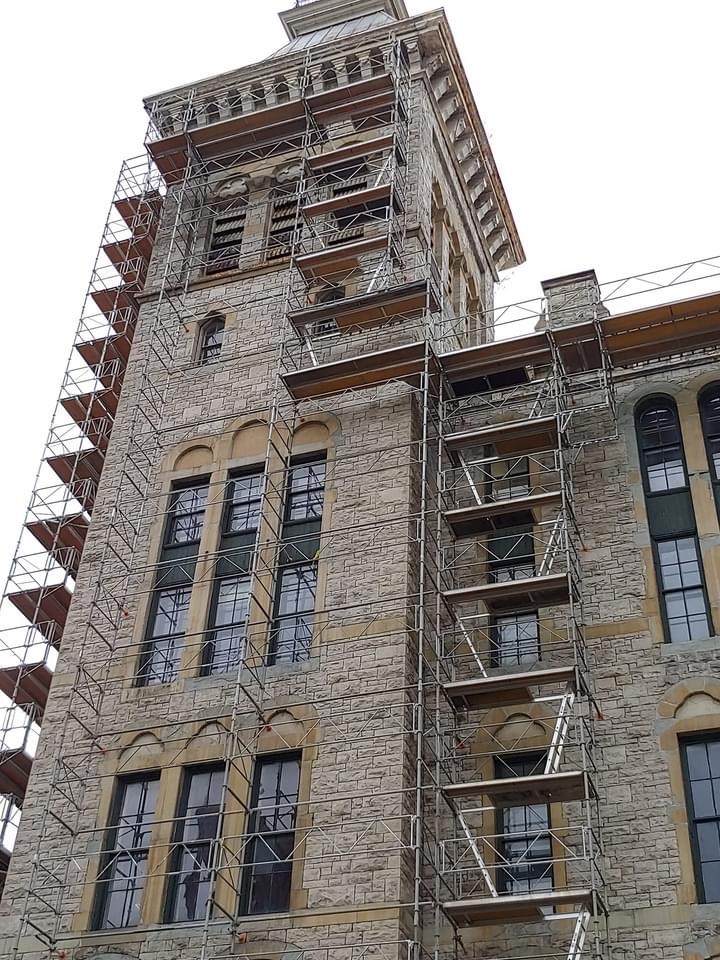 Thank you Bace Build & Livingston Associates for giving Safespan the opportunity to provide safes access and support on this historic building in Rochester, New York.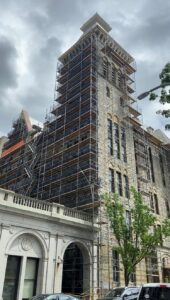 Rochester's former City Hall undertook major renovations and was redeveloped into a unique and multi-use building which is now called – The Rockford.
Safespan was able to design, deliver, and install scaffolding to meet the contractor's specific needs. Shoring towers supporting 50′ long steel beams were used to provide full access to the facade up to 75′ and span over the lower entry way.
The top decks of the system provided access to all ornamental work required at the roof level. The scaffolding had to negotiate the high gables on the north elevation of the structure and existing bell tower.
Click here to watch!