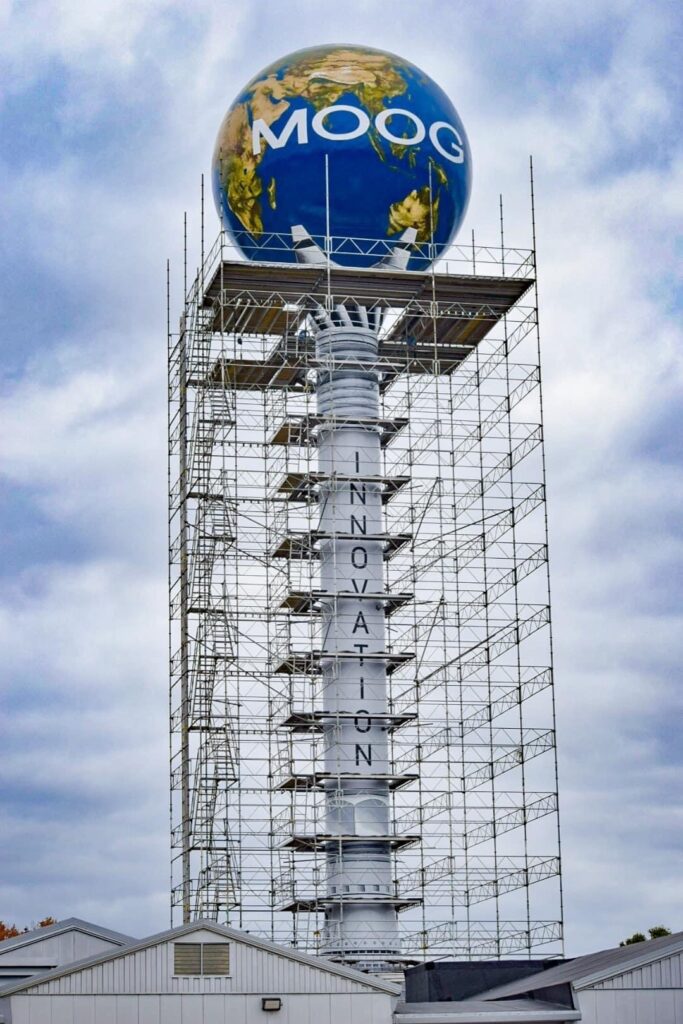 Safespan was able to design, deliver, and install a 130′ high scaffold structure around the MOOG water tank using our Modular Scaffolding System.
The design looked simple but our crews had to work around underground utilities, a storage tank, an air handler unit, and buildings close to the base of the structure.
Our system wrapped the entirety of the tower, giving Atlas access to install their containment tarps to sandblast and paint the structure.