Piasecki Steel Construction Corp. | New York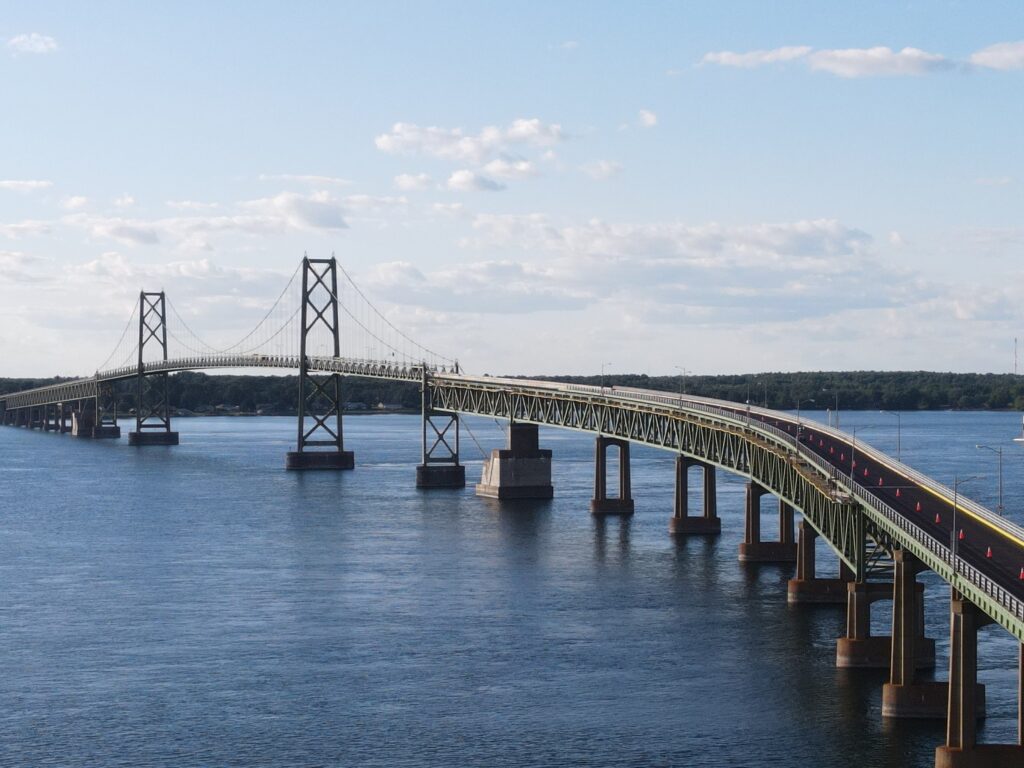 Safespan would like to acknowledge the professional and impressive platform installation performed by Piasecki Steel on the Odgensburg- Prescott International Bridge in New York.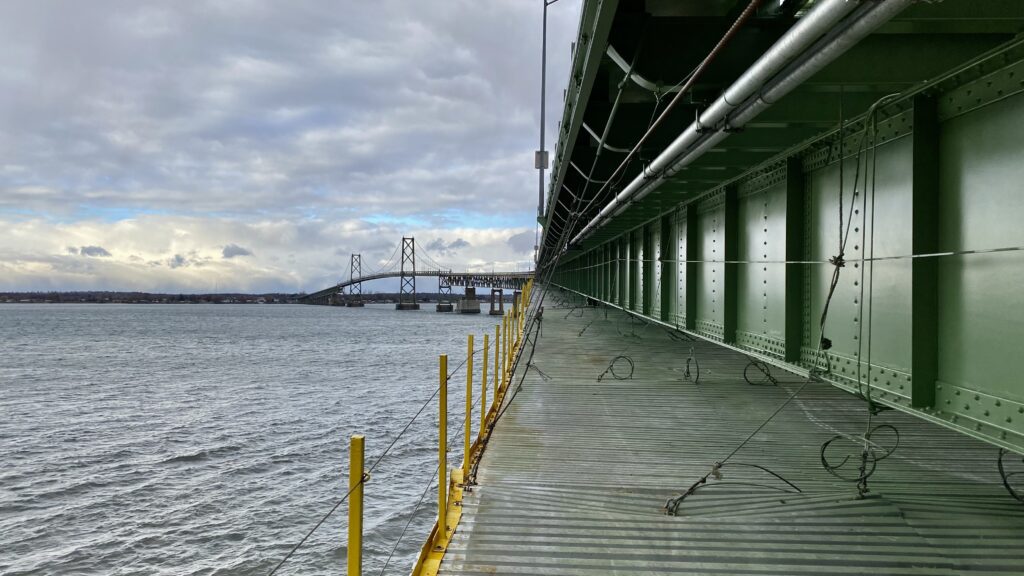 Safe Access & Shielding Above the St. Lawrence River
Over 1,500 LF x 37′-8″ of platform was installed beneath the curved bridge structure to facilitate the replacement of nearly 400 W -Shaped floor beams and 50,000 sq.ft. of open steel bridge deck sections along the U.S. approach truss spans.
Our patented platform system allowed access to 100% of the bridge's existing steel grid, bridge deck, and floor beam system; allowing Piasecki's team to field verify the floor beam connections and the joint configurations.

Nightly floor beam and bridge deck replacement required temporary detachment of our vertical tie-ups at the work location.Temporary loading conditions were developed to permit worker access during these nightly replacement operations without altering the planned replacement limits.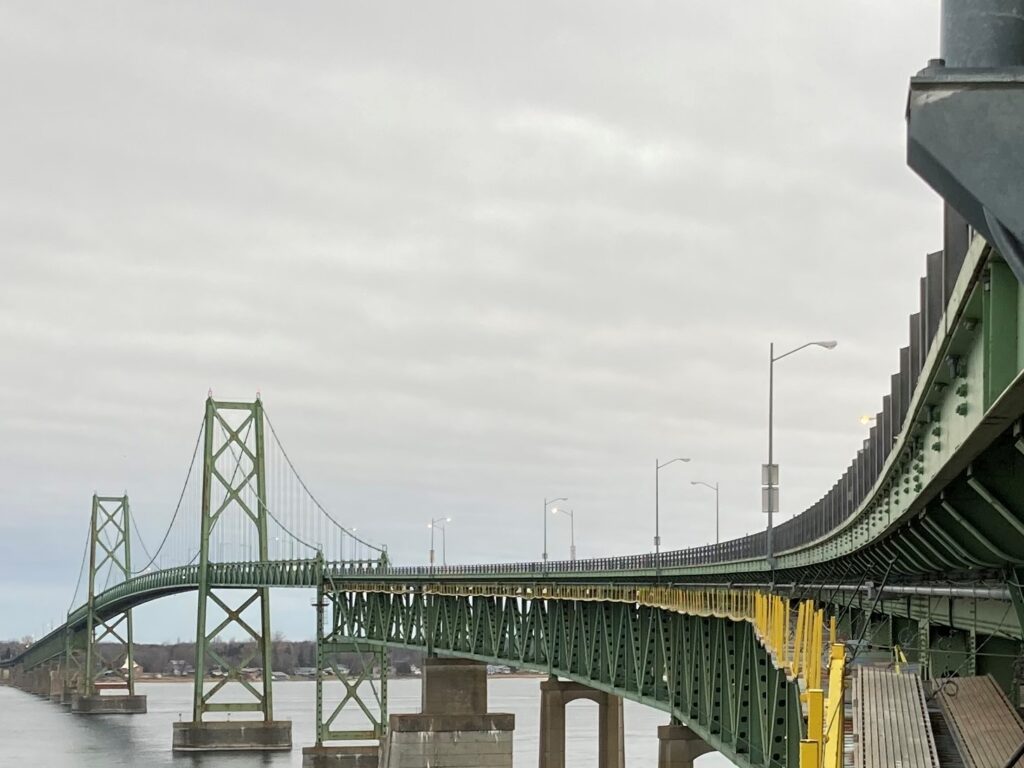 [/et_pb_text][/et_pb_column][/et_pb_row][/et_pb_section]