Wolfe Builders, Inc. / Tannersville, New York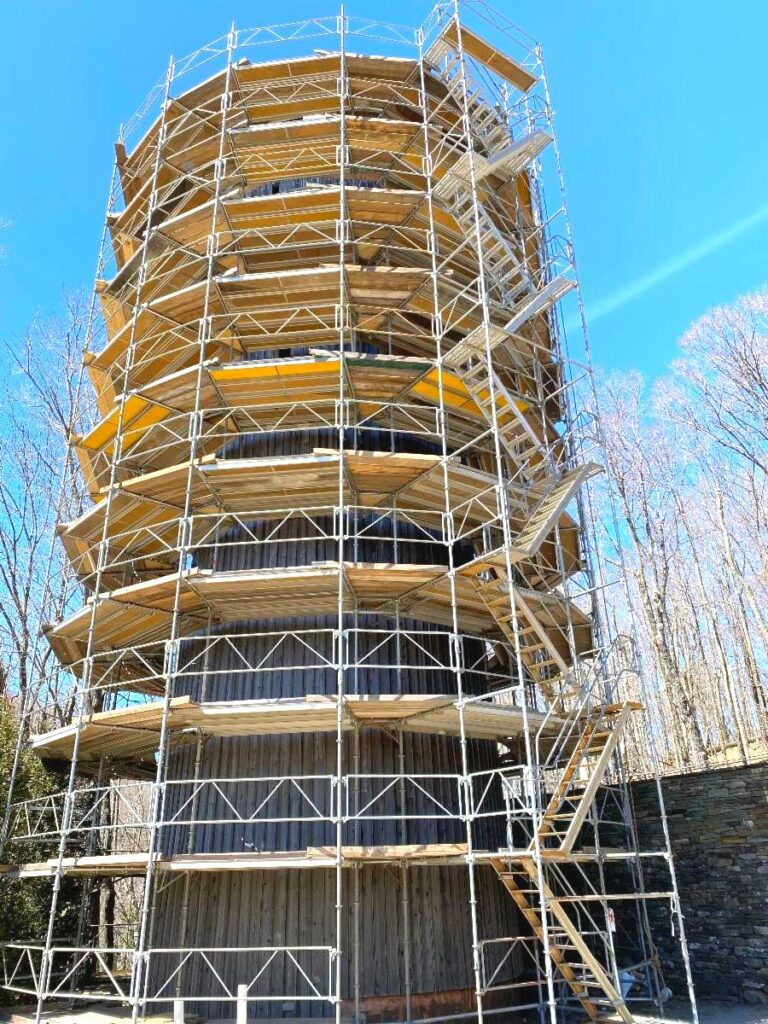 Safespan provided full working access to this privately owned 80 foot tall – 100 year old water tower.
Our system wrapped the entirety of the tower, a metal structure framed with wood. Our system allowed the Wolfe Builders crew to replace the existing cedar paneling, install new windows, and replace the dilapidated roof.