"A Dance Floor For The Ceiling"
Guam
A huge thank you to Champion Painting and Thomas Industrial Coatings for giving Safespan Scaffolding Systems the opportunity to supply our +8 Modular Scaffolding System for their INTERNATIONAL PROJECT.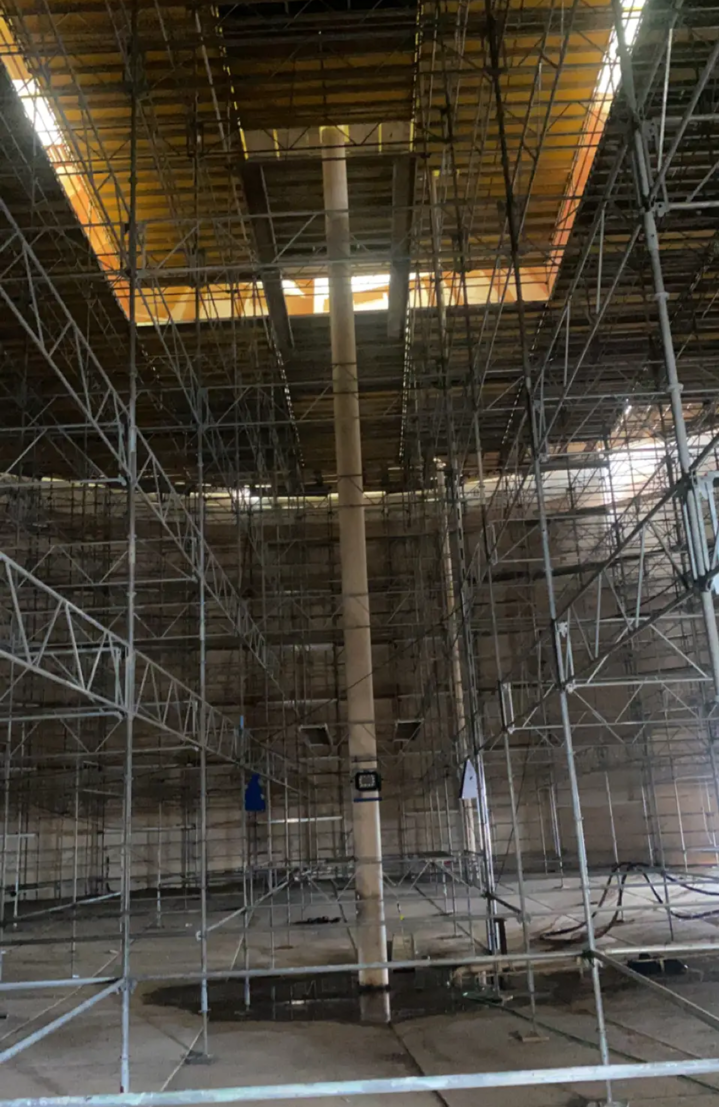 Safespan Scaffolding provided full working access to restore two 125′ wide X 52′ tall storage tanks. We sent two of our best scaffolding technicians to train our customer's employees on how to safely and properly install the scaffold to reach 100% of the tanks interior and exterior surfaces.
The interior scaffold basically created a dance floor below the ceiling and followed the curved wall surfaces to allow safe and comfortable access for the blast and paint work to follow.