I-90 over US Rt 20 over the Westfield River Project
Daniel O'Connell's & Sons | Westfield, Massachusetts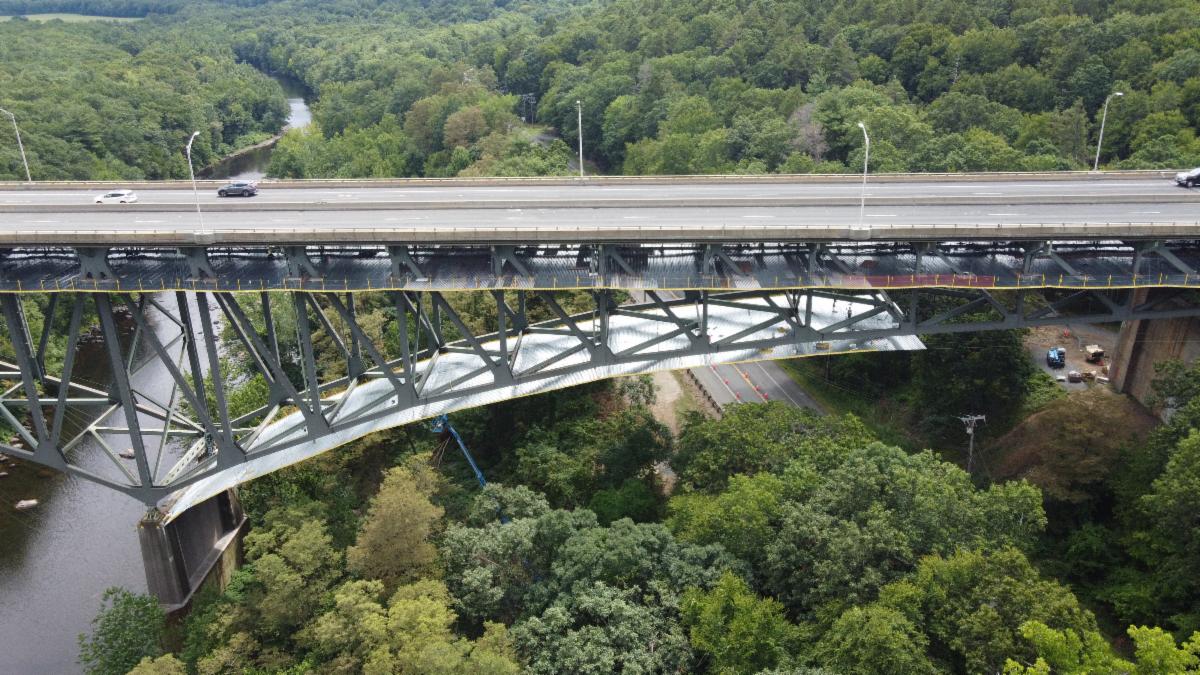 We would like to thank DOC for allowing Safespan Platform Systems, Inc to be their shielding installation subcontractor on the Arch Truss Bridge in Massachusetts.
Safe Access & Protection
This Arch Truss Bridge required 160,000 feet of the Safespan Multi-Span Platform System, which was installed to catch all debris and blast material throughout the entire rehabilitation process of the structure.
Our work platform & shielding system provided DOC with safe access and protection to perform the steel repairs and painting operations over pedestrian traffic and water below.
Safespan provided full engineering services from its in-house Engineering Department to ensure fast and easy installation.
Let Safespan bring the bridge to the ground
on your next project.