Garden City Water Tank
US Tank Painting, Inc. | Westfield, Massachusetts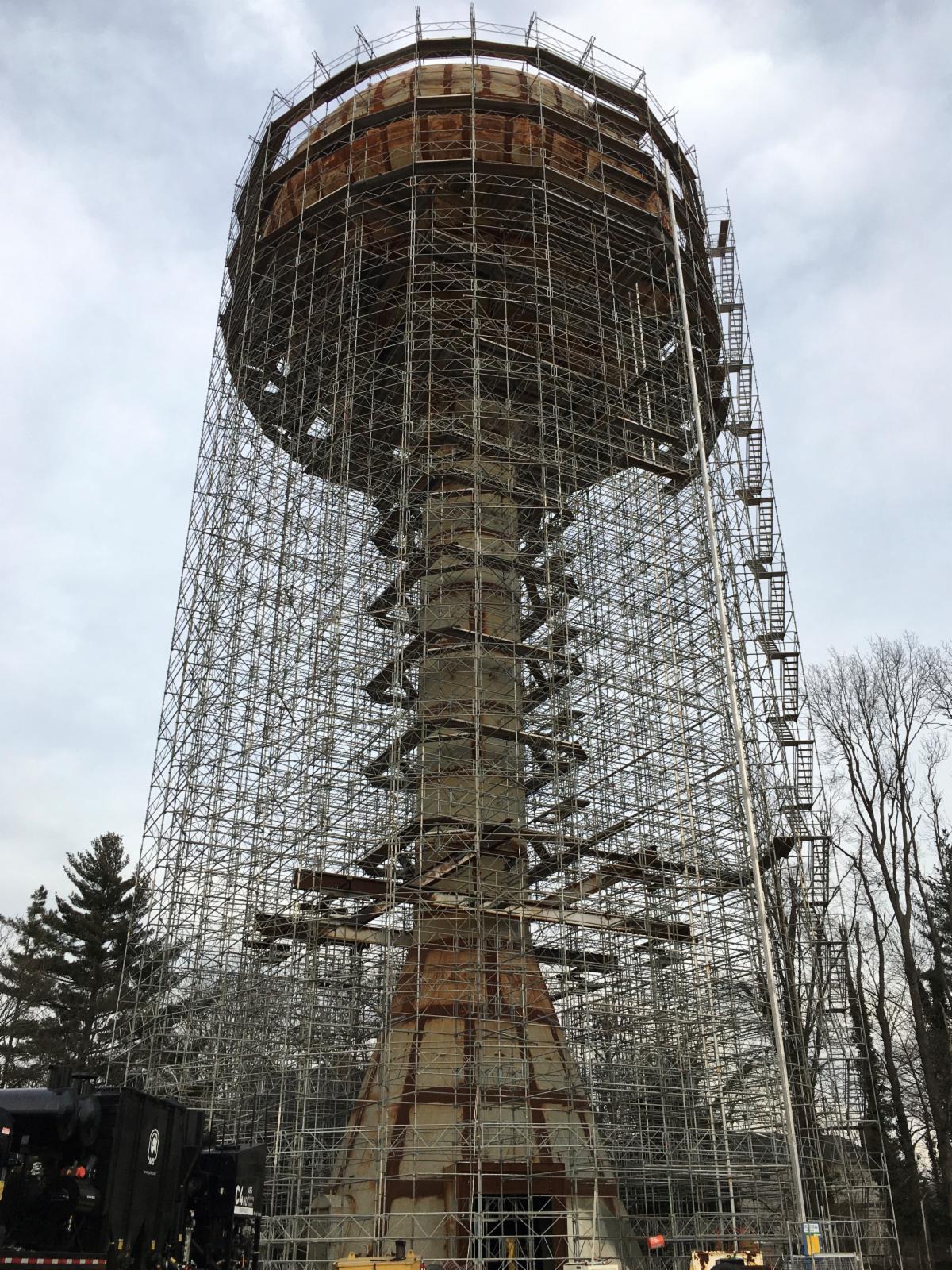 We would like to thank US Tank Painting, Inc. for installing Safespan's safe and reliable +8 modular scaffolding system at the Garden City Water Tank in New York.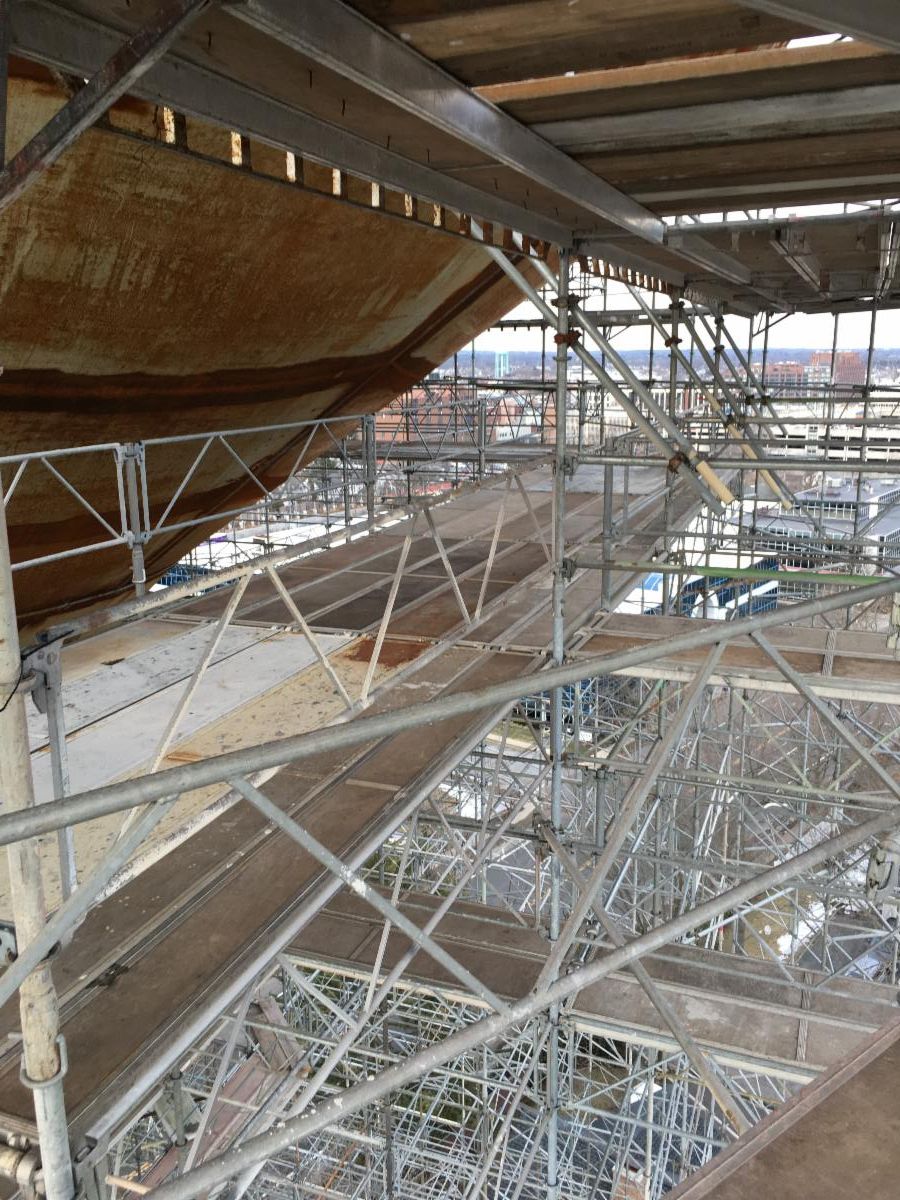 Safespan provided full access to this 175 foot tall – 74 foot wide spheroid water tank. Our system wrapped the entirety of the structure, allowing the crew to blast and paint safely and efficiently.
Irregular Shape? No Problem
Projects like The Garden City Water Tank benefit from our +8 Scaffolding System due to our ability to use the least amount of scaffolding components while providing form fitting access to any irregular shaped project.
Our engineers designed the beams to span over the 30 foot wide cone shaped base, allowing access to the underside of the bowl and stem.