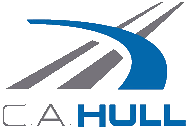 C.A. Hull would like to thank you and the entire Safespan Team for being a key to the success of the I75 over Rouge River project.
C.A, Hull challenged Safespan to provide an innovative solution to the False Decking Special required for superstructure replacements on Michigan's largest bridge. The challenge also included a very tight timeframe for delivery.
Safespan designed a tube and deck system to be installed to between the flanges. This system met the design requirements of the Michigan DOT and four (4) separate railroad entities. After a very short installation learning curve; our crews were able to increase installation / removal production by more than fifty percent compared to conventional wood false decking.
Throughout the project many design challenges were encountered, Davy Passucci was always available to provide solutions and advice to keep the project on track. His knowledge and overall can- do attitude helped us maintain schedule.
As a Bridge General Contractor and SSPC QP1-2 Coatings Contractor we have worked with Safespan many times in the past with remarkable success, this project was no different.
Thank you again and we look forward to teaming up again in the future.
Jim Reed
Director of Project Management